How would you feel if one day doctors said you will never walk again?
I've heard that said to me.
At the age of 15, I nearly lost my leg in a horrific accident. After several reconstructive surgeries, the doctors told me that I would suffer the consequences of the trauma for the rest of my life. They said I will never be able to walk straight and forget about playing sports or doing any challenging physical activities!
What does a person feel when given such a dark prospect for the future? From firsthand experience, I can tell you it felt like the world was collapsing under my feet. Those same feet that I was told would never walk straight again.
Anger, frustration, self-pity – they were all waiting for me out there. Expected me to walk right into their embrace.
But while I was feeling lost and horrified, I knew that I did not want to accept this future for myself. I did not want to just give up.
So I decided to give my fate a good fight.
I started training. I shed blood, sweat, and tears. Every day was a physical challenge, but a more difficult challenge was a mental one: the uncertainty and doubt. No one could guarantee me that I will win in this fight. What if, despite all my effort, I will still never be able to do what I love? What if I don't succeed?
18 long, grueling months later, I ran my first fall trail marathon. That was an unforgettable, triumphant feeling that I will remember forever. All the pain and struggles were worth it because my hard work, dedication, and perseverance had finally paid off.
This is not an entirely happy ending story. My knee never fully restored; in fact, its condition worsens with age and time. But who said it's going to be easy? Who said life is going to be perfect? What's important is that I still train, I still push forward and I continue to do what I love against all odds.
Lesson learned: you can achieve what you want – but only if you truly want it
At one point I reached a very narrow passage full of water. The only way to keep going was to dive through it without equipment. I had a malfunction with…
As I am setting up a hamock, a strong pain shot all the way through my arm as if someone drove a sharp nail into my finger with Thor's hammer.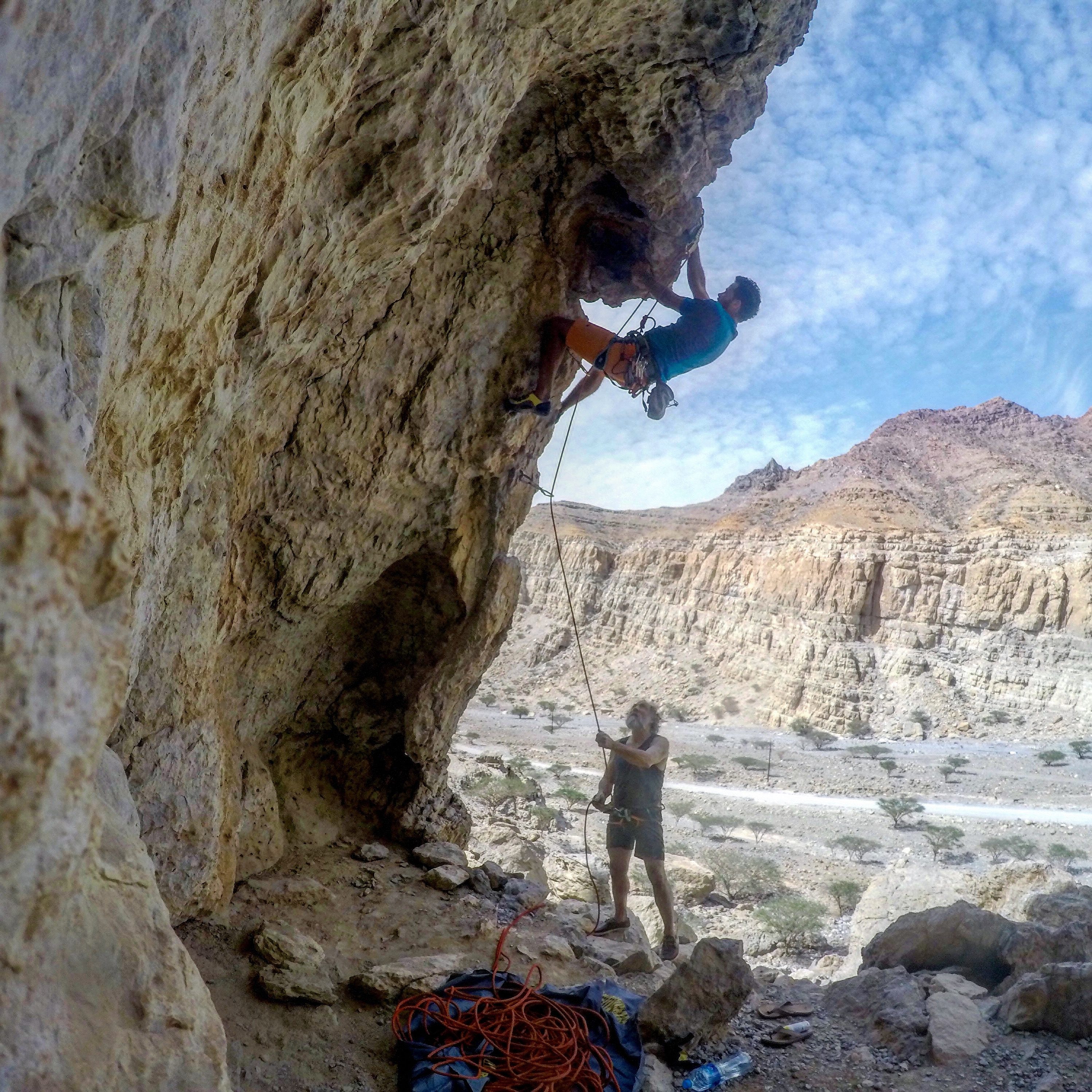 How would you feel if one day doctors said you will never walk again? I've heard that said to me. At the age of 15, I nearly lost my leg…